Bruchim Habaim – Welcome to Beth Jacob Congregation! We are a Conservative synagogue of more than 350 families located near St. Paul, Minnesota. We are guided by the principles of Torah (study), Avodah (meaningful worship and work), and Gemilut Chasidim (acts of loving kindness). We exist as a congregation in order to practice and further our understanding of Conservative Judaism through the celebration of Shabbat, holidays and lifecycle events, and daily practice. More »
Presentation and Conversation
Sunday, June 29, 10:30 am-12:30 pm
This spring, Rabbis Allen and Emma visited the 

Jewish Enrichment Center in Chicago

. They were deeply moved to witness a vibrant, engaged, embodied model of Jewish learning for kids and families that we think will inspire our community. Come learn with 

Rabbi Rebecca Milder

, founder of the Jewish Enrichment Center, about what her community has created and how, and then talk together about what we dream for our children and families. Nosh served, babysitting available. 

RSVP here

 (helpful, not required).
For the curious, a few concrete things to take a look at before we meet:
And, for those who prefer their reading more theoretical: here is a link to an article Rabbi Milder wrote about child-centered Jewish exploration.
Friday, July 4, 2:00 pm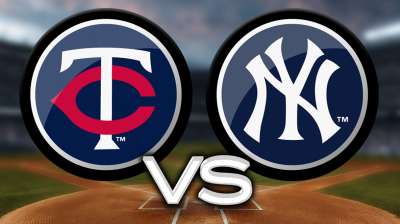 Beth Jacob celebrates the 4th of July with the Minnesota Twins as they meet the Yankees at Twins Stadium. We will be going as a group to the Friday afternoon game. Tailgating at Chestnut Cambronne @ 11:00 am!
Tickets are $20 per person.
On Shabbat in shul, our community engaged in a conversation that was beautiful to behold – folks of all ages gathered around in small groups to talk about what is important to them about how our Beth Jacob community comes together to pray.  Our tefillah team facilitated the conversation, beginning and ending with their thoughts from the bimah, with the core being an opportunity for us to hear each other.  In case you missed the conversation, or if you want to revisit the themes, we're including the materials here – the only part that isn't part of this email is, of course, all of our voices, so that part has to continue in real time.
If you were part of the conversation on Shabbat, the team would love to hear from you:
With Rabbi Lynn Liberman
Shabbat mornings, 9:15-10 AM
June 28, July 12, 26
Join Rabbi Lynn Liberman to discuss the weekly Torah portion through the lens of thought-provoking commentaries.
Friday, June 20
6:00 pm Lively, Songful Kabbalat Shabbat Services
7:00 pm Vegetarian Potluck Shabbat Dinner
Please bring something to share — a couple bottles of wine, some challot, your grandma's kugel, a big green salad, or that Smitten Kitchen dessert you've been longing to try.
The kitchen will be closed, so wrap it in a towel to keep it warm or bring something that's yummy at room temperature.
All food must be vegetarian. If you're cooking something, please make sure all the ingredients are unprocessed or have a hechsher. (Want help figuring out what that means? Give us a call!)
Want to help us reduce waste? Bring your own plate and flatware.